Wash and Protect Your On-Road Vehicle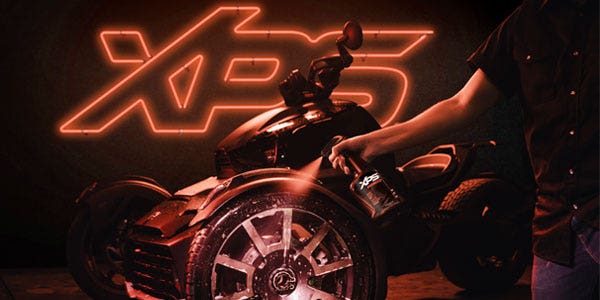 The first step to any season is pulling the cover and getting your Can-Am On-Road Vehicle looking its best with a thorough cleaning and protecting the exterior finish of your ride. XPS offers a great 2-step solution with our on-road care products to both cleanse your vehicle from those winter blues and shield it from the rigors of the season to come. Just follow this quick guide:
Rinse

: A quick soaking will remove any loose dirt, dust or debris.

Scrub

: With an appropriate detergent like

XPS Moto foaming wash

mixed to the specified dilution. 

Rinse and dry

: Give your ride another soaking and dry with a chamois or soft towel.
XPS Pro Tip: To remove any stubborn exhaust, grease or grime stains, try XPS All Purpose Cleaner and Degreaser
Protecting your ride's finish is even easier with XPS Spray Wax. Just spray and wipe as directed on any glossy vehicle finishes. The unique formula penetrates and bonds with the vehicle's surface for an unmatched level of protection that repels contaminants and makes every cleaning for the rest of the season fast and easy.
XPS Pro Tip: XPS Spray Wax should not be applied to any matte finishes, windshields, or seats, and always applied by hand.


Can-Am On-Road Spring Battery Maintenance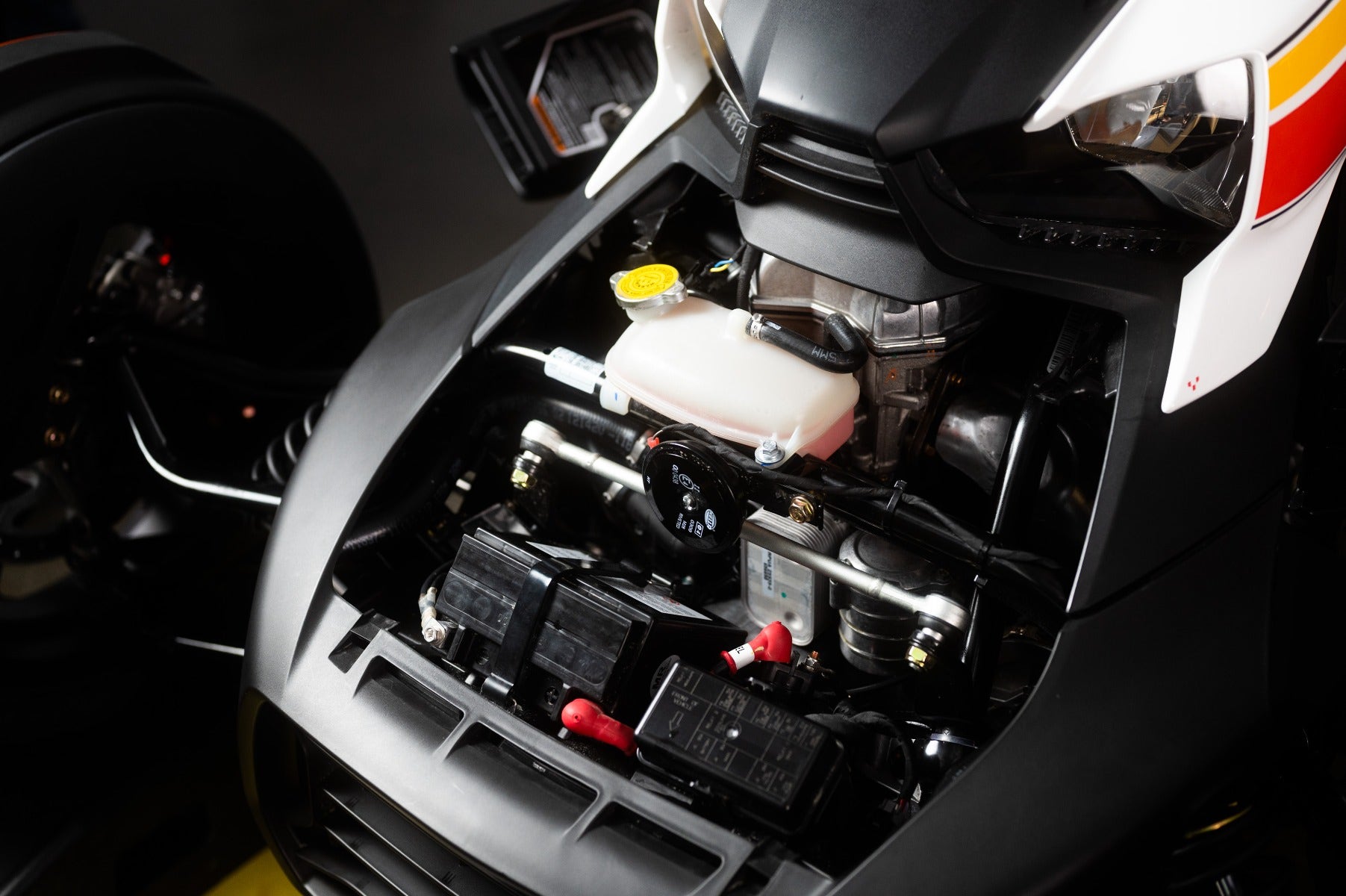 A well-maintained battery is key to any successful riding season. Before you go anywhere, connect your battery to a battery tender or trickle charger. Most will run a quick diagnostic of the battery to tell you if it will hold a charge. If your battery won't take a charge, it needs replacing. Be sure you have a fully-charged battery before you hit the road.
Can-Am On-Road Pre-Ride Inspection
The pre-ride inspection is a critical part of your pre-season checklist each spring. Not only does it ensure your on-road vehicle is operating properly, but it's also your best bet for a safe and successful season. Be sure to double check the following items carefully:
Throttle/brake/clutch levers

: Ensure they operate freely and smoothly. If you notice any unusual play or sticking when operating, consult your local dealer.

Intakes and exhaust

: Look for any blockages in your vehicles air intakes as well as the exhaust outlet. Those areas are known as unwanted pests' favorite places for a winter nap. Check them thoroughly.

Oil and coolant

: If you didn't change your engine oil at the end of the previous season, now is the time to get it done. Double check your vehicle records (because you're a great Can-Am owner and keep them regularly, right?) to see if it's time for a coolant flush. As always, these should be checked periodically for proper operating levels. The procedures for changing both engine oil and coolant are listed in your operator's manual.

Tires, belts, and brakes

: A quick visual inspection to ensure there are no signs or tearing, cracking or other premature wear is all you need. If you see anything unusual, be sure to consult your local dealer.
Time for That First Ride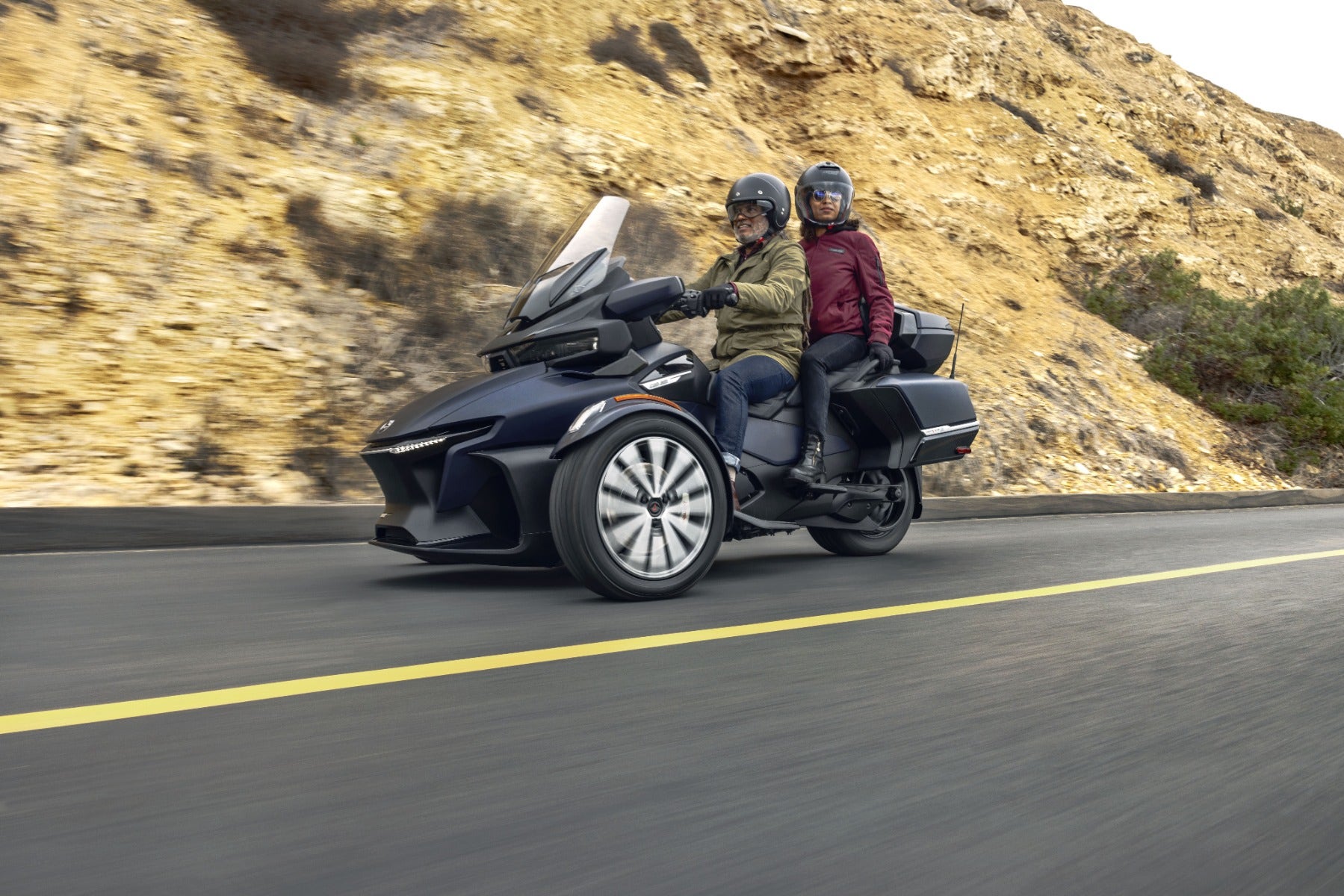 But be gentle! You don't have to treat that first ride like a first date, it's more of a reacquaintance you could say. Take it slow and get to know each other again before you really twist the throttle. A nice, easy 15-minute cruise to ensure everything is in good working condition is exactly what the two of you need after so much time apart. After that, the open road is yours to explore together!