As a 9-time World Champion and 10-time watercraft racer, Sea-Doo and XPS ambassador Erminio Iantosca knows exactly what it takes to keep both his Sea-Doo and himself at the top of their game. He's letting you in on a few of his best kept secrets!
What's up fellow watercraft enthusiasts I'm Erminio Iantosca Sea-Doo Performance and XPS brand ambassador and professional 10x national 9x world champion Sea-Doo racer.
I've started this journey of racing 26 years ago, when my dad got me into the sport at 13 years old. From there I was hooked and took to it like a fish to water. I want to take you into my world of racing and what it takes for me and my Sea-Doo to consistently be at our collective best.
Pre-Race Week Routine
My race weekends actually start a full week before a race. I go over my Sea-Doo nose to tail making sure all clamps and bolts are tight. Then I grab my XPS Anti-Corrosive lubricant, spray down the engine, engine bay and pump area. This helps with repelling the saltwater.
From there I'm ready to hit the water and test! After testing goes well (hopefully) it's time to concentrate on the outside and make my Sea-Doo shine. I always say if your Sea-Doo looks good, then you feel good and when you feel good you race good. Who better to make me look good than XPS! I use the XPS wash to clean "Betsy" off from our test sessions (Yes, I call my Sea-Doo Betsy!). Then I follow it up with the Sea-Doo Hull Cleaner. Now I'm ready for my race weekend.
Race Week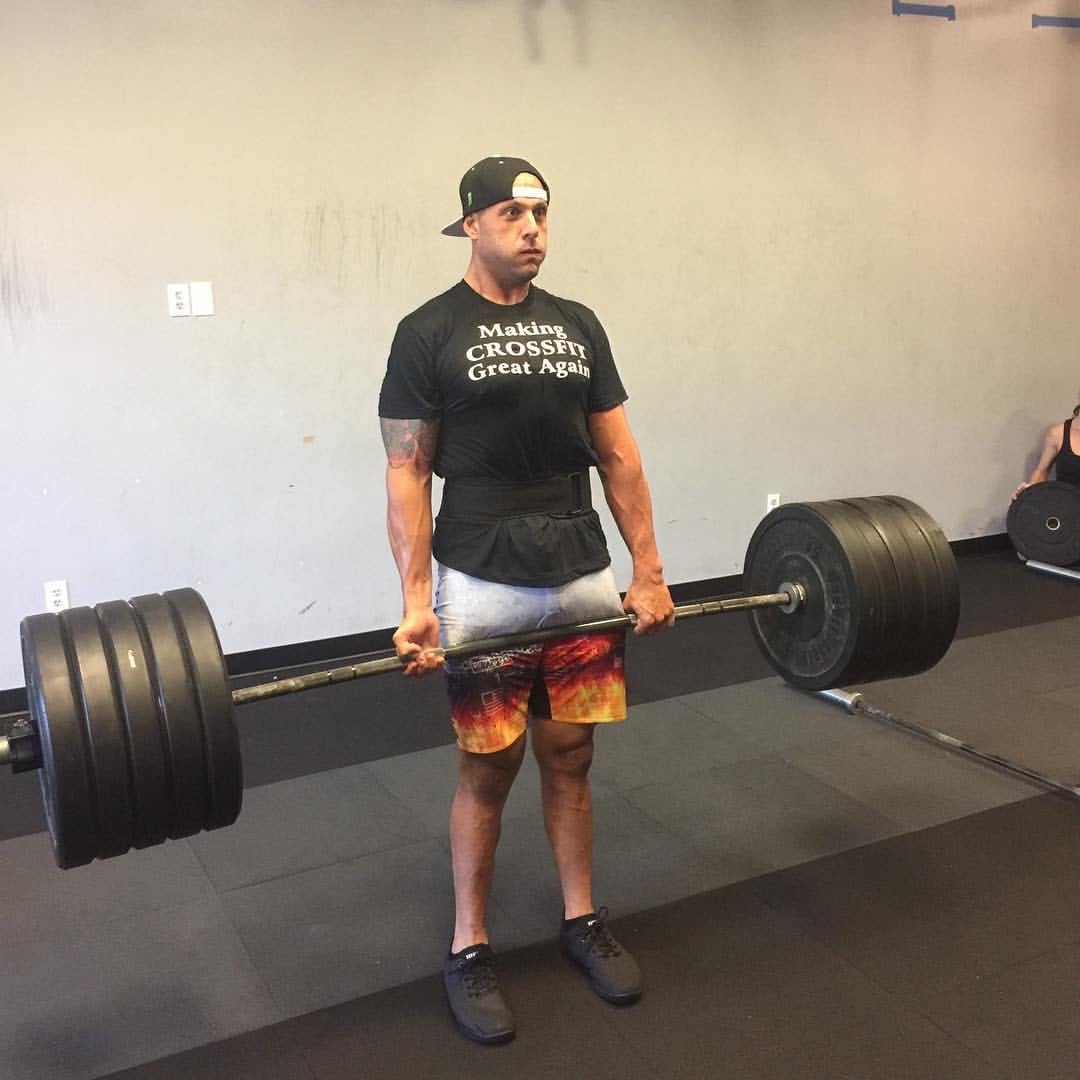 As for myself and my personal prep, it's CrossFit Monday thru Wednesday the week of a race. Thursday is a light cardio day and Friday is travel day to the races. I try to eat low carb most of the time, but a Friday before a race I have to have my pizza. It's one of a couple superstitions I have, as well as wearing the same Sea-Doo boardshorts and t-shirt every race weekend. I've won with all this so I can't change it now!
Now that I'm all carbed up wearing my lucky outfit, it's time to race. Between motos at the races I like to use more XPS Anti- corrosive lubricant and the spray wax with polymer. I always have to keep Betsy looking clean and protected from that nasty saltwater. I figure if I treat her right, she'll treat me right!
Post-Race Care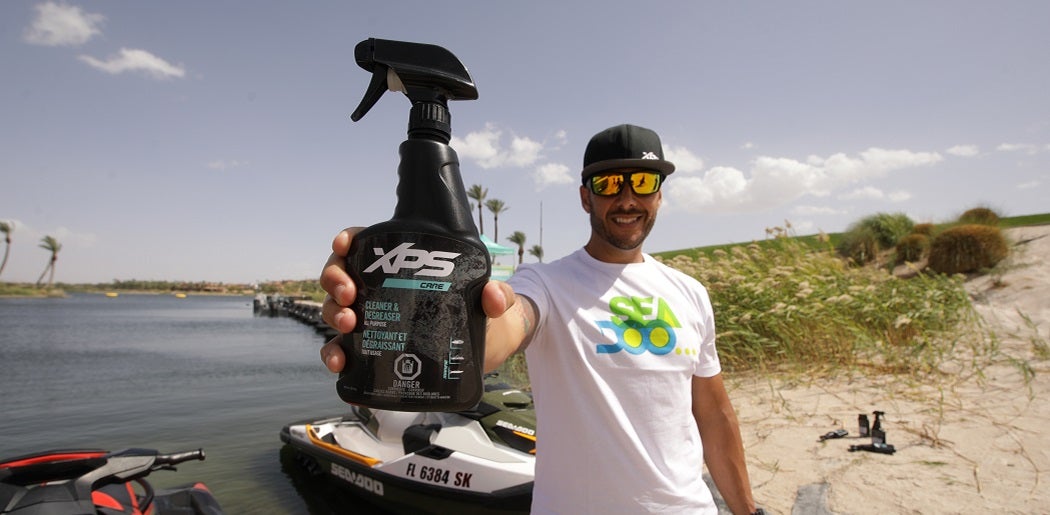 After hopefully winning my race I use XPS wash to clean my Sea-Doo again followed by the XPS hull cleaner followed by more XPS Anti- corrosive lubricant everywhere: engine, pump, steering, etc. You can never use enough XPS Anti-corrosive lubricant in my opinion.
A little secret I like to do also is use the Anti-corrosive lubricant down the spark plug holes. This helps with getting the spark plugs out easier later down the line when you need to change them. Then to finish it all off after a hard weekend of racing, I do an oil change with XPS 4T Marine 5w-40 so Betsy is fresh and ready to go.
Thanks for reading along on my race prep and I hope some of these tips will help you live your best Sea-Doo Life. You can follow along with all my racing action and other XPS tips and tricks on Instagram: @erminio_iantosca